Defense Applications of BellHawk
BellHawk Systems provides real-time materials tracking and traceability systems based on its BellHawk software platform.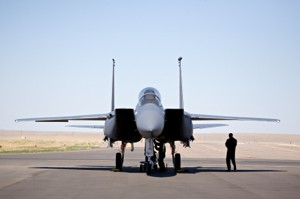 BellHawk Systems works closely with the US Defense Department and its contractors to assist with implementing tracking and traceability solutions. This includes the support of Mil. Standards 129 and 130, UID and RFID tagging as well as enabling contractors to track labor costs to DCAA standards.
BellHawk Systems Corporation has been supporting the Department of Defense (DoD) since 1989. BellHawk Systems has been a prime contractor as well as a subcontractor to many major defense contractors. Much of the R&D that led to the BellHawk product line was funded by the USAF and NASA under the SBIR program.
Some projects that BellHawk Systems has been involved with include:
Tracking parts inventory by project and ensuring that the correct parts are used on each project.
Tracking training materials for the fleet distance learning program for the Navy War College.
Tracking UID marked materials within assembly and repair contractors, including tracking which units went into which assembly.
Tracking repair depot operations
Tracking engineering and production labor and materials to ensure that charges for these to the Government under DFARS is DCAA compliant.
Tracking munitions, including repair and refurbishment
Please click here for more information about Defense Applications of the BellHawk Software.
Copyright © 2000 - 2017 BellHawk Systems Corporation