BellHawk Industrial Warehouse Management Software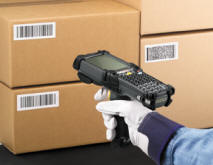 Availability of BellHawk Warehouse Management Software
The BellHawk WMS package is provided as an add-on to the BellHawk Barcode Inventory Tracking System (BITS) and to the BellHawk Job and Materials Tracking System (JMTS)
BellHawk Warehouse Management System Applications
Warehouses and Stock Rooms associated with Manufacturing plants.
Industrial Distributions Centers with secondary operations such as repack, relabeling, kitting, and assembly.
Project-focused Make-to-Order, Engineer-to-Order, Repair, Refurbishment, Contracting and Construction organizations.
Food, Pharmaceutical, and Medical processing and distribution
BellHawk Warehouse Management System Architecture
Website plus SQL Server database that runs on a Windows Server computer.
Web-browser interface can be used on a wide variety of barcode data collection devices including wireless mobile computers, tablets and PCs equipped with barcode scanners.
Inventory status can be viewed in real-time over Internet using mobile phones.
Prints barcode labels on demand in customer specified formats.
Tracks operations at multiple geographically distributed warehouses and stock rooms.
Interfaces available for automated data exchange with ERP, accounting, and E-Commerce systems.
Interfaces available for supply chain integration, including preparing Advanced Shipment Notice data by for transmission by EDI.
Interfaces available for weighing scales, RFID portals, and other Internet-of-Things devices.
Operations Tracked by BellHawk Warehouse Management Systems
Receiving and put-away of materials.
Weighing and labeling of materials.
Fetching materials to production operation, including kit picking.
Returning of materials to stock.
Picking and packing of customer orders.
Staging of materials for loading.
Loading of trucks and trailers.
Shipping of materials.
Return of materials from customers.
BellHawk WMS Tracks Inventory by
Nested container, location, facility, yard, customer site, in-transit, and in service trucks.
Supplier, Make, Model, Physical Origin, and Lot number as well as serial numbers on equipment.
Who owns the Inventory: Customers, Vendors, US Government, or organization running the Warehouse.
Project that this inventory was purchased for to avoid mixing and misuse of project materials.
Age and Expiration date plus quality control status: waiting, passed, failed inspection, needs material review.
User defined attributes such as width, length, color, hardness, and heat number.
Hazardous materials category as well as special storage requirements: freezer, refrigerator, secure locations.
Special Features of BellHawk WMS
Tracking by length, width, size, color, weight and multiple user-defined units of measure.
FDA, USDA, HACCP, HIPPA, and CFR 21 Part 11 compliant.
Easy to use for material handlers who are not computer literate and use English as a second language.
Compatibility
Can be configured to automatically exchange data with a wide variety of ERP and accounting systems using the Bell-Connector automated data exchange software.
Available pre-configured interfaces to QuickBooks Enterprise and Sage 300 ERP
Please click here to learn more about Methods that BellHawk uses for Materials Tracking
Copyright © 2000 - 2017 BellHawk Systems Corporation