BellHawk JMTS Barcode Job and Materials Tracking System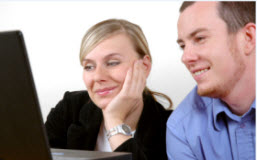 BellHawk Systems' Job and Materials Tracking System (JMTS) is uses barcode scanning and mobile computing technology to track the receipt and put-away of raw materials, their transformation into finished products and their packing and shipment to customers.
JMTS gives managers, supervisors, staff and customer support personnel a real-time view of the status of their customer orders, inventory, production work orders, work-in-process, and shipments.
JMTS integrates the capabilities of the WIPS work-in-process & labor tracking and production scheduling system, plus the BITS barcode inventory tracking system, plus adds many other capabilities including the ability to specify and track BOMs for each work order operation.
The JMTS system uses barcode and mobile computer technology to capture data. Its capabilities include:
Tracks labor and materials expended on operations
Tracks transformation or conversion or assembly of raw materials into finished or intermediate products.
Tracks repair and recycling of equipment and materials.
Tracks batch processing of chemicals, food, beverages, pharmaceuticals and supplements including mixing and packaging.
Tracks testing of samples in laboratories as well as the reagents and equipment used in their testing.
Tracks labor and materials costs on Department of Defense and other Government projects.
Tracks the status of work orders, customer orders, and work-in-process as well as raw, intermediate, and finished goods inventory in real-time.
Tracks status of materials on order from suppliers and being shipped to customers.
Tracks materials shipped to, being processed at, and returned from sub-contractors.
Captures the materials consumed and produced by each operation as well as the labor time used.
Enables users to enter formulas, recipes, BOMs and routes for processing products or these can be imported from other systems.
Tracks scrap and rework as well defect and rework reasons.
Handling of split and combined batches.
Can use wireless mobile computers, fixed stations, or Android tablets equipped with barcode scanners for rapid data capture with immediate warnings when mistakes are about to me made.
Can use barcoded travelers and kit picking sheets or on-screen paperless operation.
Designed for easy data capture by material-handlers and operators who are not computer literate.
JMTS can be purchased outright or rented monthly for use on a clients own Windows Server. It can also be used on a subscription basis in the Cloud over the Internet at a secure data center in the USA.
Please see the JMTS Data Sheet for more information.
Also please see: