Capabilities of the BellHawk Real-Time Operations and Materials Tracking Software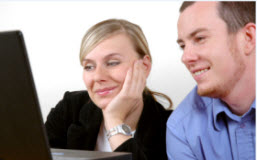 The BellHawk software platform is designed to enable the rapid and cost-effective implementation of real-time operations tracking systems. These systems give managers, supervisors, staff and customer support personnel a real-time view of the status of their customer orders, inventory, production work orders, work-in-process, and shipments.
The BellHawk software is specifically designed for short-run applications such as make-to-order manufacturing, engineer-to-order and process-to-order projects, as well as repair, recycling, and refurbishment projects. It is also used by Government and construction contractors for tracking project materials and assets.
The BellHawk software uses barcode and mobile computer technology to capture data. Its capabilities include:
Tracks labor and materials expended on operations
Tracks transformation or conversion or assembly of raw materials into finished or intermediate products.
Tracks repair and recycling of equipment and materials.
Tracks make-to-order manufacturing as well as engineer-to-order projects.
Tracks batch processing of chemicals, food, beverages, pharmaceuticals and supplements including mixing and packaging.
Tracks testing of samples in laboratories as well as the reagents and equipment used in their testing.
Tracks labor and materials costs on Department of Defense and other Government projects.
Tracks the status of work orders, customer orders, and work-in-process as well as raw, intermediate, and finished goods inventory in real-time.
Tracks status of materials on order from suppliers and being shipped to customers.
Tracks materials shipped to, being processed at, and returned from sub-contractors.
Captures the materials consumed and produced by each operation as well as the labor and equipment time used.
Enables users to configure system to capture their own specific data items and then to use these in custom reports or exports to other systems.
Enables users to enter formulas, recipes, BOMs and routes for processing products or these can be imported from other systems.
Tracks quality assurance data and prevents use of non-qualified or wrong materials.
Builds complete materials traceability history with ability to trace back to the source of contamination and the ability to rapidly recall all defective products from just those customers who are effected.
Tracks scrap and rework as well defect and rework reasons.
Automatic allocation of labor and machine time and cost, as well as material cost, to jobs when multiple jobs are run on the same equipment at the same time.
Compares actual versus planned work order cost in detail by operation.
Can see overall status of a customer order that is comprised of many make-to-order or engineer-to-order work orders.
Real-time scheduling of work orders through work-centers.
Handling of split and combined batches.
Real-Time materials planning support through tracking available inventory.
Can use wireless mobile computers, fixed stations, or Android tablets equipped with barcode scanners for rapid data capture with immediate warnings when mistakes are about to me made.
Can use barcoded travelers and kit picking sheets or on-screen paperless operation.
Designed for easy data capture by material-handlers and operators who are not computer literate.
The BellHawk OMS software is different from ERP based manufacturing execution system and materials requirements planning systems in that it is concerned with the purchasing, processing and shipping of materials for specific customer projects rather than planning for, and tracking long-run manufacturing operations. BellHawk's scheduling capability is based on resolving the conflicts for resources on different projects with different customer needs and delivery dates so as to ensure that orders get processed and shipped on time. Its materials planning is based on tracking the available inventory for each project.
The BellHawkOMS Software can automatically exchange data with a wide range of ERP, accounting and computer aided design and formula management systems using BellHawk Systems' Bell-Connector Software as well as through available BellHawk SDK and web-services interfaces.
With the addition of optional modules, BellHawk can be used for capturing the materials tracking and traceability data required for HACCP compliance, as well as by the FDA and USDA for manufacturers of food, beverage and natural supplements. BellHawk is CFR 21 Part 11 compliant and so can be used in validated FDA cGMP requirements such as the distribution, repackaging, and manufacture of pharmaceuticals and medical devices. BellHawk is also HIPAA compliant and so can be used in medical and laboratory applications. Please click here for more information about BellHawk Government Regulatory Compliant Capabilities.
For more information, please click on the following links: